Harper & Brothers Publishers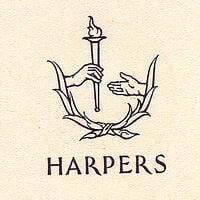 Are you looking to identify First Editions published by Harper & Brothers, Harper & Row or HarperCollins? Are you curious about the significance of the print-number line? Want to learn a little bit about the renowned publisher and their history? Famous Harper & Brothers publications?
Download your free First Edition Identification Guide for Harper & Brothers.
Many more First Edition Identification Guides and publisher histories are available and in the making. Get more knowledgeable about the books you love.